I'm thrilled to announce that I have two books releasing in Spring 2022: Edward and Annie: A Penguin Adventure (Tommy Nelson, in parnership with the Shedd Aquarium) and Saints of Feather and Fang: How the Animals We Love and Fear Connect Us to God (Broadleaf Books). Yay for animal themes!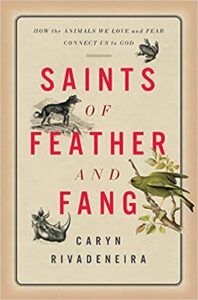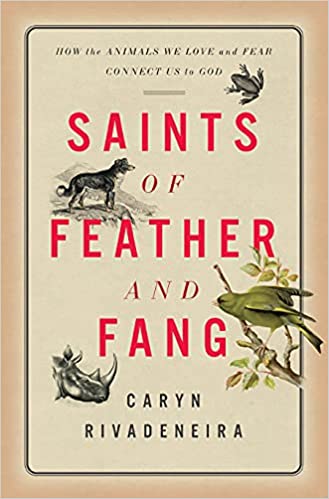 Edward and Annie follows the adventures of two viral-sensation penguins through the Shedd Aquarium as they wonder why no one was visting. It was such a pleasure working with the fine folks at Chicago's Shedd Aquarium, who deepened my understanding of and appreciation for penguin behavior — and for the conservation work they do. What a privilege to imagine and share this story.
In Saints of Feather and Fang, I return to the world of writing for grown-ups — after a seven-year sabbatical! As much as I love writing for children, I've been thinking about how animals point us toward our creator since I was little — and it was high time to put down some words. I'm super proud that Saints is already garnering some wonderful words from folks I deeply admire.
Sy Montgomery, author of The Soul of an Octopus and How to Be a Good Creature, says: "Animals have always been my teachers, my mentors, my inspiration. In them, I see the face of the Creator. Caryn Rivadeneira's sometimes sweet, sometimes funny, always touching stories remind us that each of God's creatures is sacred and holy, with lessons to teach us all about His love."
Gayle Boss, author of All Creation Waits: The Advent Mystery of New Beginnings and Wild Hope: Stories for Lent from the Vanishing, says: Caryn Rivadeneira's sparkling mosaic of stories, science, and scripture about animals will have you seeing God in pit bulls and pythons, hedgehogs and sheepdogs. Warmly, and with wit, she reveals One Great Love streaming through everything that breathes, redeeming us all, together.
Hope you enjoy reading them as much as I enjoyed writing them!